December 24, 2001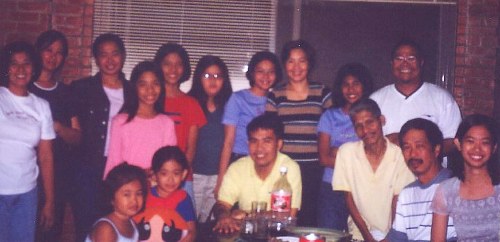 Herson and his girls with the rest of the tribes. Bahala na kayong humula kung kani-kanino ang mga iyan.
It was one of those Christmas when friends gather together to let the kids know one another.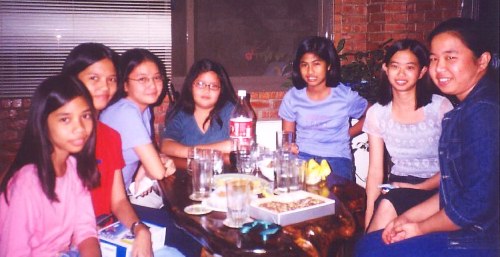 The next generation: Janna and Jessie Dytioco, Kathryn and Michelle Ramos, Katrina Cortez
and Aiva and Aisa Nicolas. Now they are friends forever just like their fathers.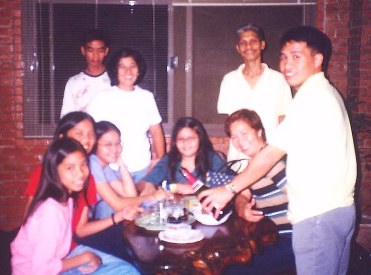 Tito Amy teaching the girls how to drink red wine. Standing behind Debbie
is Herson's second son, Jeoffrey. Malapit ng malasing ang mga iyan.