TGRF Christmas Party, December 29, 2002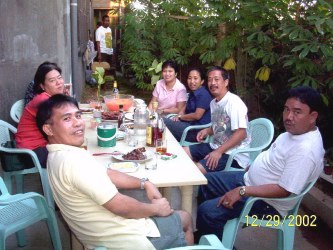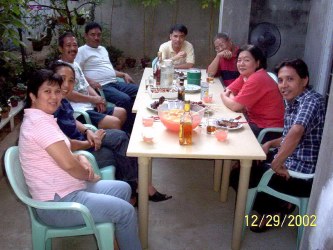 It was a day of broken commitments, unkept promises and words without substance. Nevertheless these people still came to enjoy good food, wine, friendship and plenty of stories.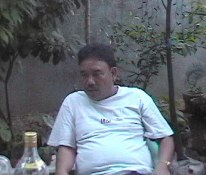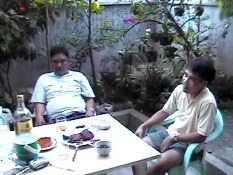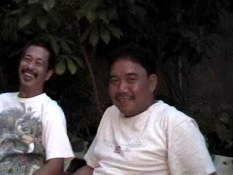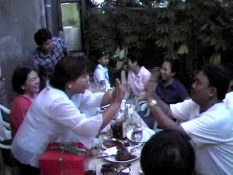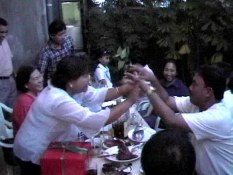 The highlight of the party was the meeting of former X's; Boy and Lilly. Boy was pensive initially but things turned brighter when Lilly came with her Amal and Ivy Joyce.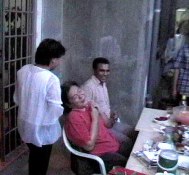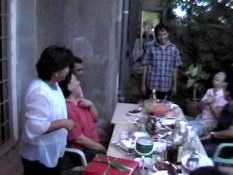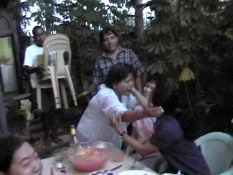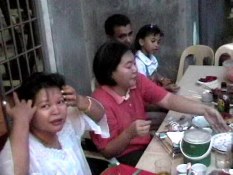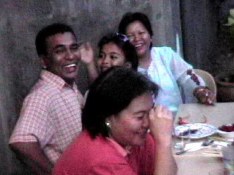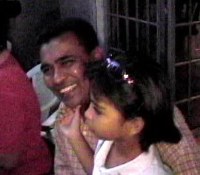 Giggles and beso-beso left and right. Lilly turned out to be the life of the party. Game din naman si Amal kahit hindi niya masyadong naiintindihan ang usapan. Susie can hardly contain herself.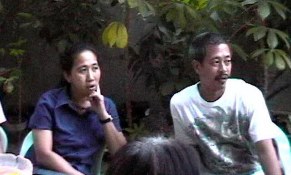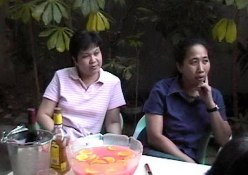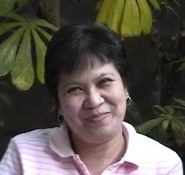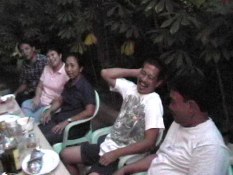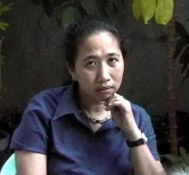 Naparami yata ang lagay ng Tequilla sa punch kaya inaantok ang mga mata nila.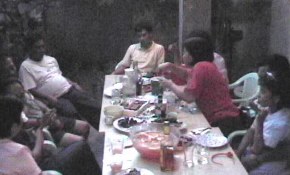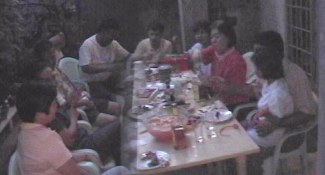 Gabi na ng konti kaya lumalabo na ang pictures. Lasing na pati ang camera man.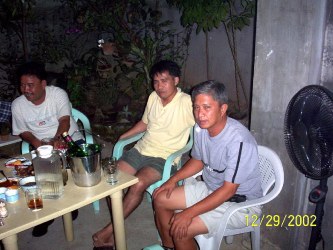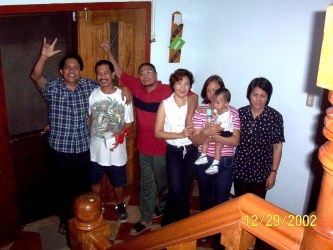 Anding managed to catch up with the drunken troops a wee bit late in the afternoon but he made it just the same. I love you sign from tipsy Al. Elex can hardly lift his arms.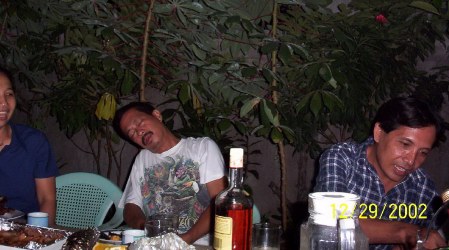 My good friend Elex in his usual fighting form. And with that the party meeting ended.